The Gdansk Forum unveiled to the public, Gdansk (Poland)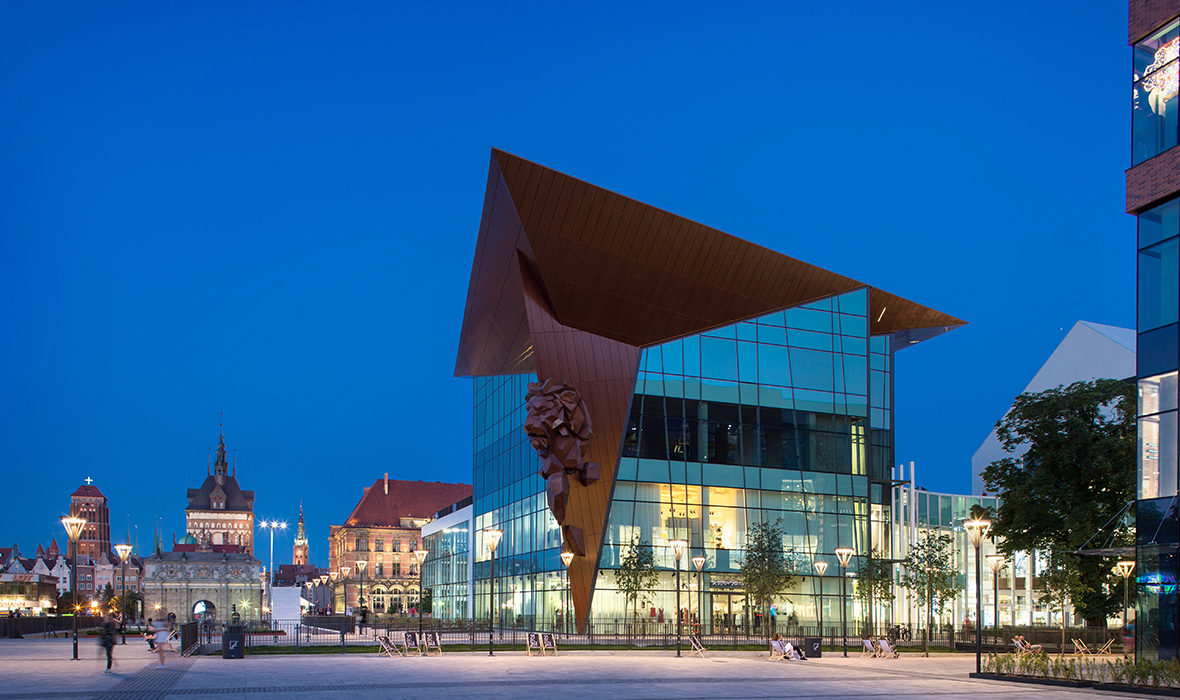 Located on the edge of the old town, this exceptional project was constructed partly above a railway and historic channel, which were integrated in the landscape design of the site but also inside the building. Constructed as a collection of modern buildings, the center becomes a natural extension of the old town.
Before the reconstruction, this exceptional site was a "no man's land", as a result of destructions from World War II. Today, a new urban fabric is reproduced and hosts a mixed use center of around 51 000 sqm GLA, with retail, a multiplex, restaurants and a city museum. A silo carpark of 1 000 places was built inside the site, which accomodates the increased commercial and touristic attractivity of the entire city centre.
This project was developed by Multi Development (partnership?) and drawn by SUD Architectes Polska in collaboration with T&T for the architecture and interior design, but also with Alter Polis, architecture office from Gdansk.