SERENADA, Krakow (Poland)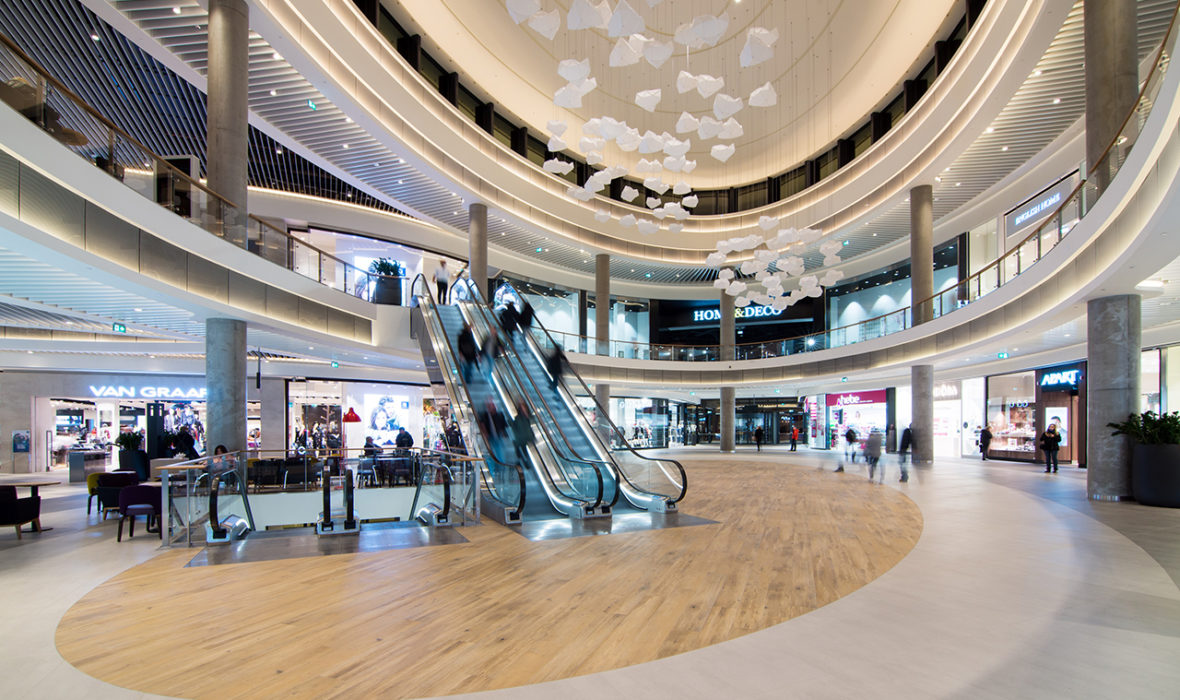 Rynek Kobro surface area 5,900 m² / total area car park 10,600 m² / roads, tunnel and pathways landscapes 16,700 m²
Developed by Mayland, the Serenada shopping centre opened on 26 October. With 42,000 m² GLA, it is becoming one of the top fashion destinations in Krakow.
For this project, SUD intervened as an expert in commercial architecture to perfect the functionality of a pre-existing initial project. SUD also created the interior design and lighting as part of this project in close collaboration with the Mayland design team.
The spaces and cosy atmosphere of this new shopping centre make it unique in Krakow's commercial landscape.
Interior design, lighting (SEE2 collaboration) and commercial design expertise: SUD Polska
Client : MAYLAND
Surface area : 42 000 m² GLA